About Us

Whimsy Mini Nubians came to be in 2014 as our family sought out possible avenues of self sufficiency. We keep chickens that are fed GMO free feed and they produce the most wonderful eggs. In our area, you can purchase whole cow's milk, even organic whole cow's milk ...but you cannot purchase raw milk from animals fed GMO free feed! And so it was our desire to keep dairy goats. However, with only a few acres, full size dairy goats didn't seem like an option. After much research it was decided that we raise a mini breed ... the long ears were a MUST, so the Mini Nubian breed was our perfect match.
This winter will Mark one year of goat soap being made and sold straight from the goat! I am proud to announce that the soap making is going fantastic and we plan to continue our efforts to keep this herd self sufficient!



Powered by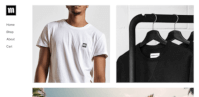 Create your own unique website with customizable templates.